What we have been doing through the pandemic!
So this past year has been unlike any other! The streets were deserted, no one was allowed to mix or meet. A desperately sad and lonely time for many families, struggling like they never have before. Most of our guys were put into hotels and hostels by the council. We have had to adapt what we do but we were determined, we wouldn't stop and we would continue even more to help those that needed our help. Our first step was to create a food bank as so many were struggling to feed themselves and their families in their homes.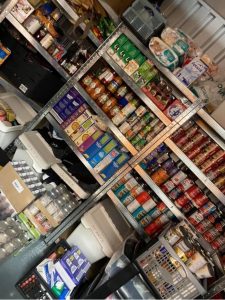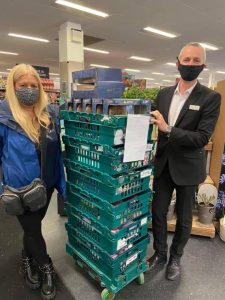 So many people came on board to help, and we are so grateful to everyone who helped not only donate but also help deliver the food parcels every week. We have had hundreds of food donations from people putting up collection drop-off boxes outside their houses to stores also doing collections for us and all is this has kept us going through with food parcels throughout the year. We now have over 100 needy families and guys on our books!
For around the first six months of lockdown we were making weekly snack packs for the homeless living in the hotels. We were making nearly 200 snacks packs each week! Whilst doing this we were also supporting the homeless living in B&Bs giving them clothes, snacks, and hot meals each week.
Slowly but surely, we have started to resume our outreach on the streets of Leeds! We were lucky enough to be able to go out at easter time and make sure all of our guys had easter eggs. We also sent lots of easter eggs and treats out to the homeless still staying in the hotels and B&Bs.
We are now almost back to full force on the streets! Although it is great to be back out with the guys that we support, it is also very sad to see how many of our regulars have slipped back through the net and deteriorated in the time throughout lockdown. We also see a lot of new faces now out on the streets due to the lockdown. Family and relationship breakdowns, mental health etc. have effected everyone, but all we can do now is carry on doing what we do and hopefully  few more lives can be saved!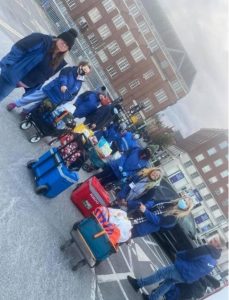 We are so very proud of our amazing team that have carried on throughout these terrible times, one way or another! We are happy to say we are all nearly back in full force and all back together again!